Scalp Keloids – Case Study 2 – Acne Keloidalis:
This 43-year-old male presented in 2013 with several keloid lesions on his scalp. Standard treatments, lotions, as well as steroid injections had not been effective in managing his keloids. All visible keloid lesions were treated with cryotherapy.
Multiple Scalp Keloids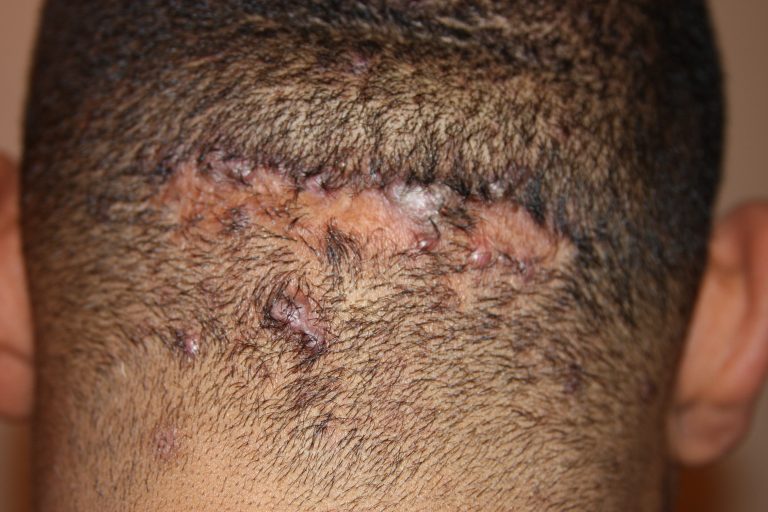 The treatment was repeated several times to bring the condition under control. Thereafter, the gentleman would return once every few months for treatment of new lesions, all of which were treated with cryotherapy. Six years later, he had minimal keloid recurrences on his scalp, and continued to receive treatment when a new lesion develops. Image below depicts his scalp about six year after his presentation to Dr. Tirgan.
This case illustrates that keloid disorder- scalp keloid in particular - is a chronic skin condition that needs on going treatments to keep it under control. Image below depicts noticeable improvement with cryotherapy. Also, the skin atrophy and thinning of the scalp seen here are direct results of all steroid injections that this gentleman had prior to his first visit with Dr. Tigran.