This is a 43-year-old male who presented in 2013 with several keloid lesions on his scalp for several years.  Standard treatments, lotions, as well as steroid injections had not been effective in managing his keloids.
On his first visit with Dr. Tigran, all the visible keloid lesions were treated with cryotherapy. The treatment was repeated several times to bring the condition under control.  Thereafter, the gentleman would return once every few months for treatment of new lesions, all of which were treated with cryotherapy. Later on, R6 cream was also added to his maintenance treatment.  six years later, he has minimal keloid recurrences on his scalp, and continues to receive treatment when a new lesion develops.
This case clearly teaches us that keloid disorder- scalp keloid in particular - is a chronic skin condition that needs on going treatment to keep it under control.   Images below show the extend of scalp keloid in this gentleman in 2013 and in January 2020.
Also, notice the degree and extent of skin atrophy at the site of keloid. The thinning of the scalp and the atrophy are direct results of all steroid injections that this gentleman had prior to his first visit with Dr. Tigran.
Multiple Scalp Keloids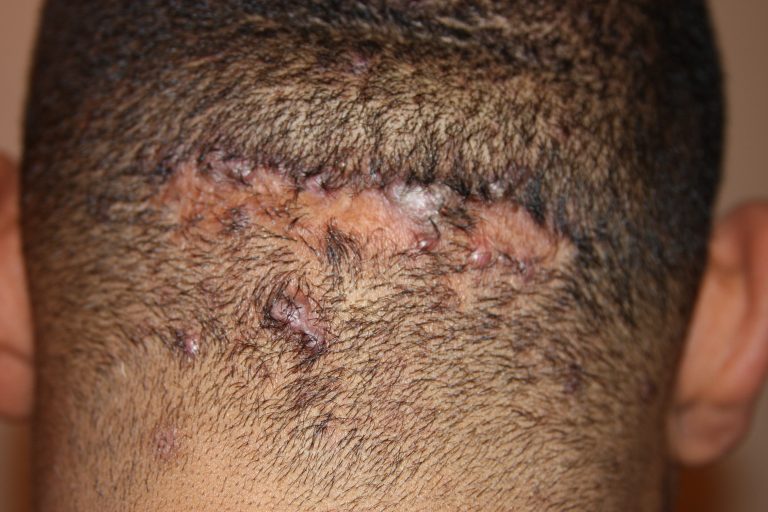 Multiple Scalp Keloids - Treatment Results