Meet Keloid Specialist, Dr. Michael Tirgan:
Meet Keloid Specialist, Dr. Michael Tirgan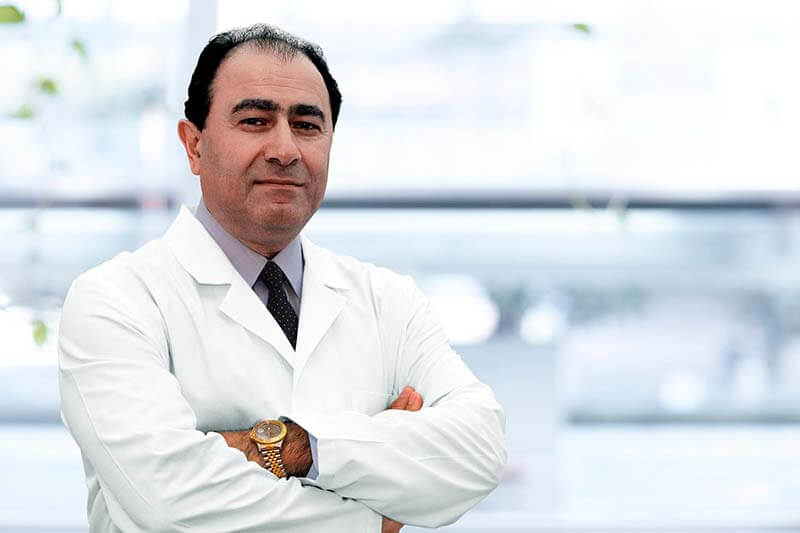 Dr. Tirgan is a medical oncologist (cancer specialist) who specializes in the treatment and research of keloid disorder. He began seeing keloid patients through his cutaneous oncology practice in 2007. Noticing that surgery resulted in a much worse outcome for many keloid patients, in 2008, Dr. Tirgan began focusing his medical practice on the non-surgical treatments for the removal of keloid lesions.
Dr. Tirgan is the only physician in North America with a pure sub-specialty practice that is limited solely to the treatment of keloid patients. As of August 2022, Dr. Tirgan has treated over 2,000 keloid patients with all kinds of keloids. This includes not only adults but also very young children. Dr. Tirgan's sub-specialty medical practice has attracted patients from every corner of the United States as well as patients from many other countries around the world.
Dr. Tirgan is an authority and an international leader in the non-surgical treatment of keloid patients. He is an avid researcher of keloid disorder and has published Several Peer-Reviewed Articles about his research as well as the proper treatment of keloids, including a comprehensive series of Keloid Treatment Guidelines to be used by other physicians.
Realizing the need for better treatments for keloid patients, in 2011 Dr. Tirgan established the Keloid Research Foundation, a 501 (c) not for profit research organization, for purpose of bringing together scientists and researchers so that they can join forces to research this disorder with the ultimate goal of developing innovative treatments for keloid disorder. This effort led to establishing the International Keloid Symposium Series and the Journal of Keloid Research. All this hard work has been done to foster scientific collaboration among national and international scientists and researchers with the hope of improving treatment outcomes for all keloid patients.
Dr. Tirgan is also a speaker and lecturer about keloid disorder. He has been invited to speak at several national and international meetings to give talks and lectures, as well as presenting his own clinical research data. It is his dedication and sole focus on helping keloid patients, coupled with his vast clinical experience, which has allowed him to develop unparalleled expertise in treating this very complicated disorder.
Michael H. Tirgan is an attending physician at Mount Sinai St. Luke's, Mount Sinai West (Roosevelt) Hospital and an adjunct physician at the Laboratory for Investigative Dermatology at the Rockefeller University Hospital in New York, NY. Dr. Tirgan is also a clinical instructor at the Icahn School of Medicine at Mount Sinai. Much of Dr. Tirgan's success in treating Keloid Disorder is due to his background in oncology. His expertise in treating all types of cancer led him to his treatment strategies that have shown better outcomes for keloid patients.