Rubber Band Causing Loss of Ear Tissue
Rubber bands are often used to remove ear and other keloids. This procedure carries a risk, as one cannot fully control the extent of injury that may be caused by the rubber band to the normal ear tissue.
The Photograph below depicts how harmful this procedure can be.  This young female self-treated her own ear keloid using a rubber band.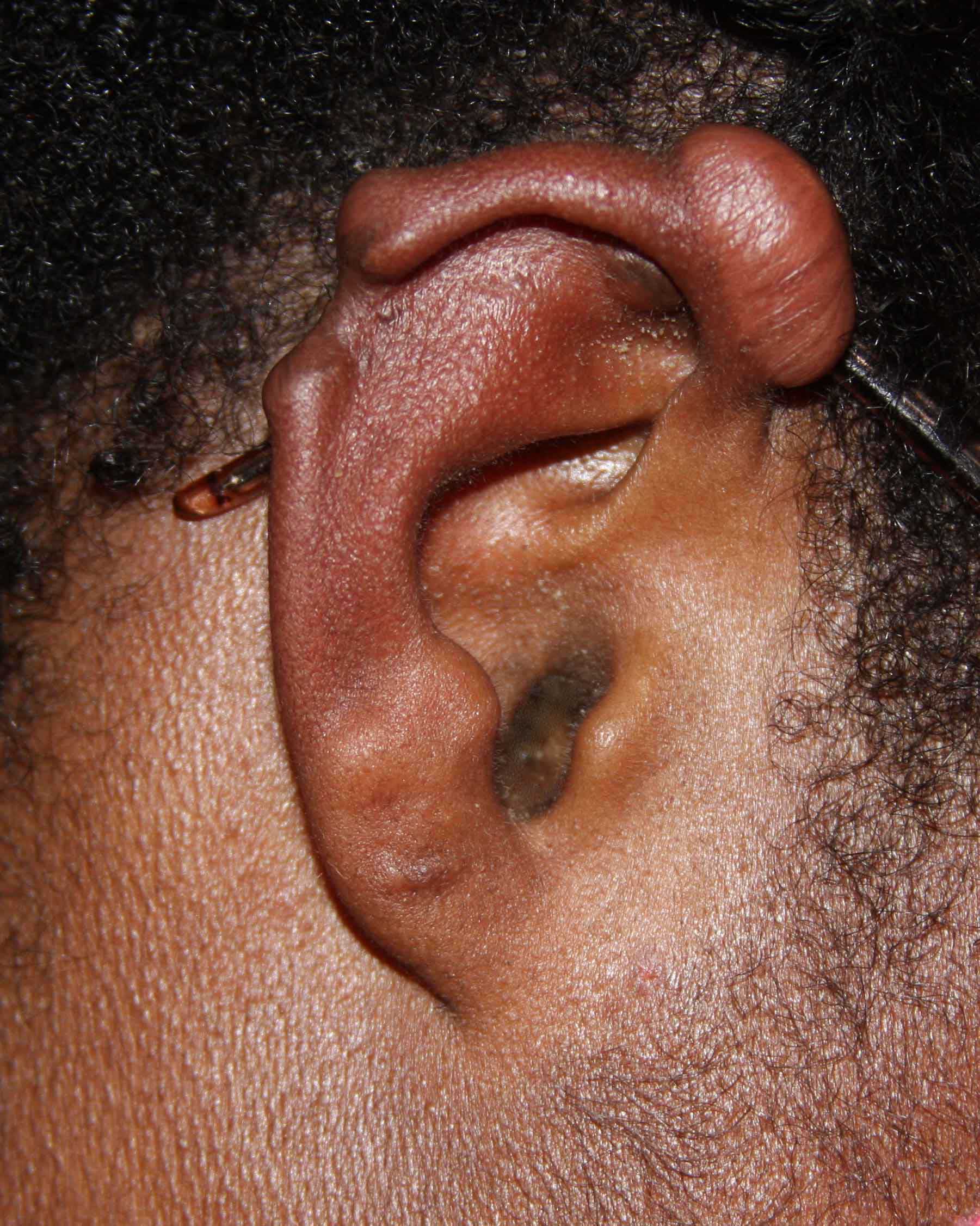 Unfortunately, the procedure results in significant loss of normal ear tissue.  Worse yet, the keloid regrew at the same site.
It is very important to also know that the damage from rubber band cannot be repaired due to the fact that any form of surgical intervention to re-shape or to repair the ear will most likely trigger formation of a new and yet larger keloid at the same site.
Dr. Tirgan advised against the usage of rubber band to remove ear keloids.
.