Pubic Keloids – Case Study 2 – Tumoral Pubic Keloid:
This young asian patient presented with a tumoral keloid in her pubic area that had been present for four years.
Tumoral Pubic Keloid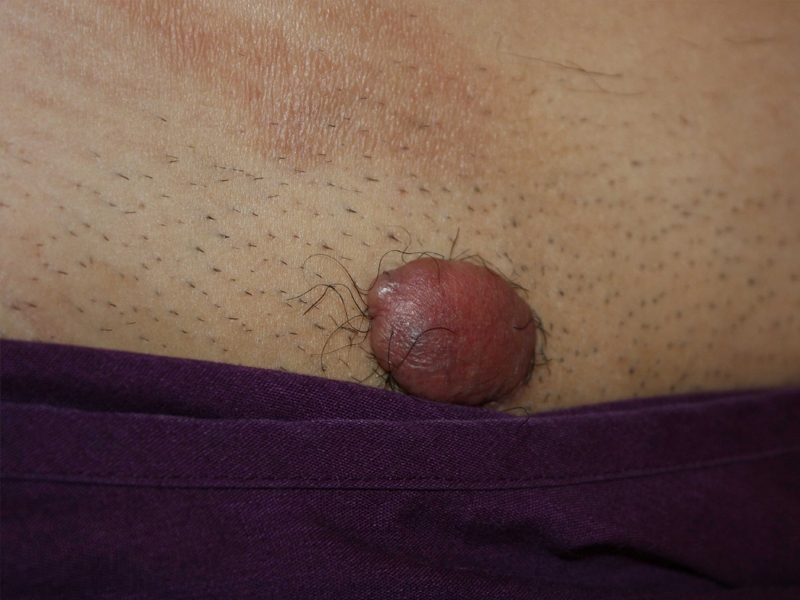 This keloid was treated with cryotherapy.
Excellent response was achieved after one application of cryotherapy. Image below depicts the treatment results. As there remains minimal residual keloid in the base of the treated area, it is best to continue the treatment with intralesional chemotherapy, with the goal of totally eradicating any remaining keloid tissue.