Pubic Keloids – Case Study 1 – Tumoral Pubic Keloid:
This young female patient presented in 2012 for consultation and treatment of her pubic keloids. The largest keloid, as shown below, would often become infected, painful and uncomfortable.
Tumoral Pubic Keloid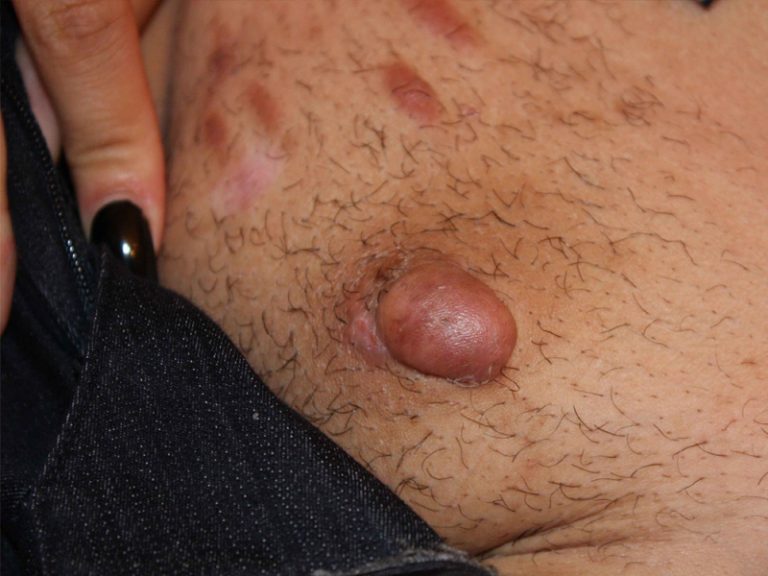 The bulky tumoral keloid was treated with cryotherapy. The photograph below depicts the impact that one cycle of cryotherapy had on this keloid. The infection and all other symptoms of these keloids resolved after cryotherapy.
Tumoral Pubic Keloids Treated with Cryotherapy