Poor Surgical Outcome of Earlobe Keloids
In treating ear/earlobe keloids, surgery is often the first treatment modality that comes to mind. Surgeons remove the whole area that is involved with keloid. This approach always results in deformation of the ear/earlobe.
Cryosurgery, on the other hand, when performed by experienced physicians, produces far superior aesthetic results than surgery. Below are images of deformities caused by surgery for keloids in the ear/earlobe area.
Poor Surgical Earlobe Keloid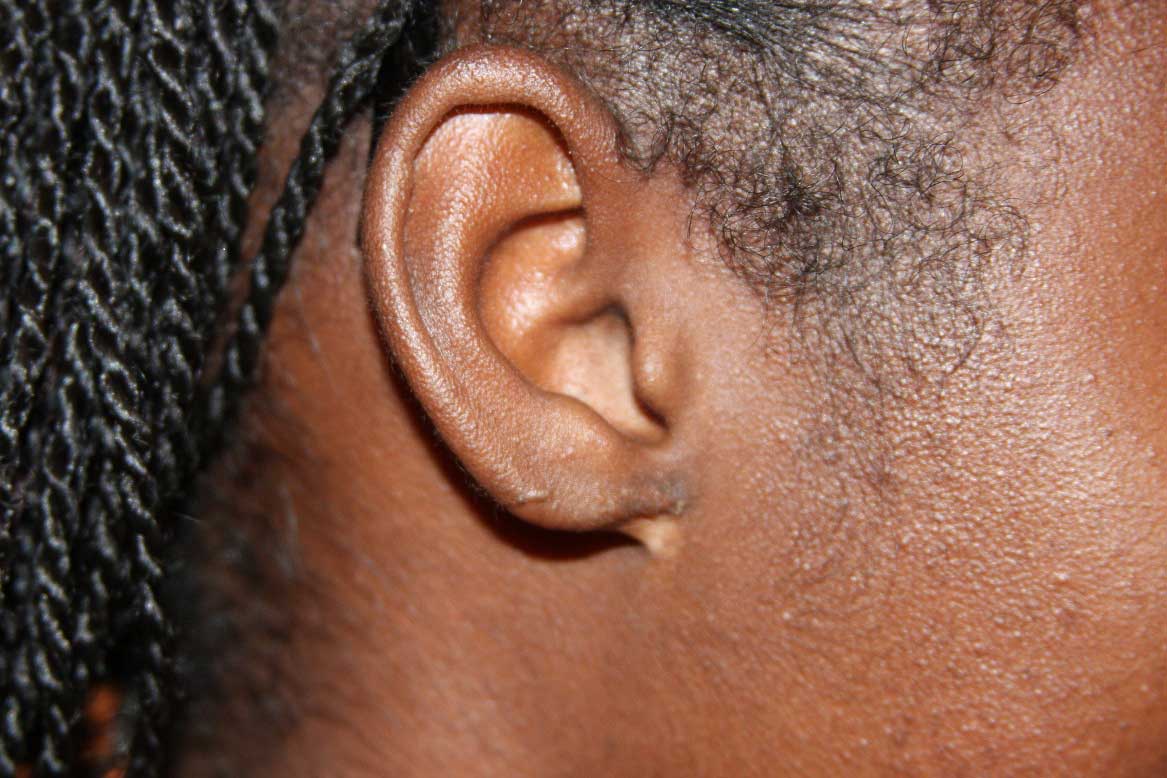 Poor surgical Keloid Removal