Case Study 11 - Multiple Large Keloids
This is a 23-year-old female who presented with multiple large keloids on different parts of her skin. She developed her first keloid at age of 5 and subsequently developed keloids on her ears, chest, shoulders, abdomen and pubic areas. Several of her keloid were removed with surgery followed by almost immediate recurrence and transformation to a much worse and larger keloid. Images below depict some of the keloids.
Very Large Ear Keloid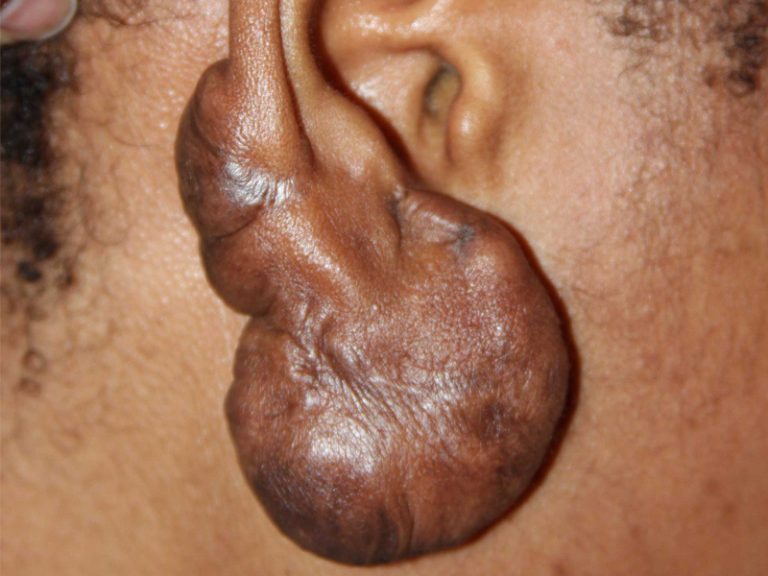 Cluster of nodular and tumoral keloid on the shoulder
Very Large Chest Keloid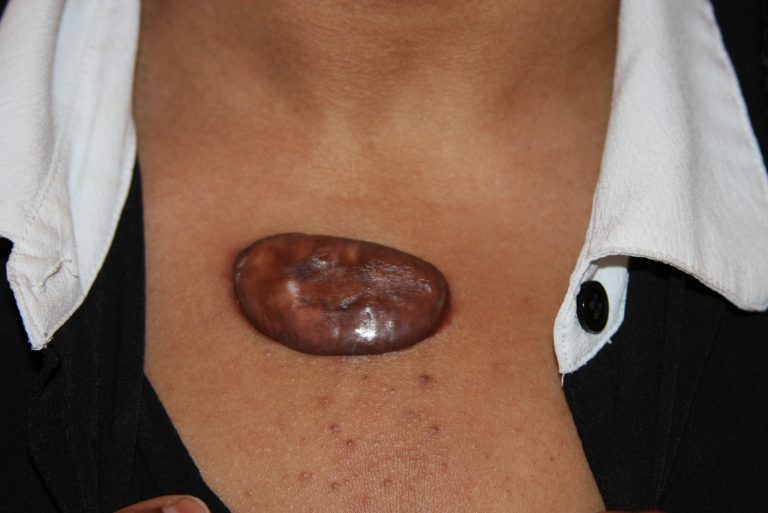 Very Large Keloid in lower abdomen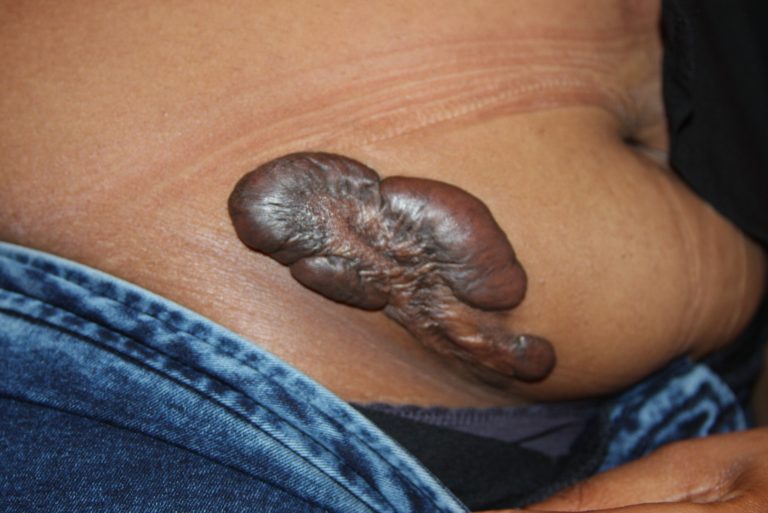 Multiple Large Pubic Keloids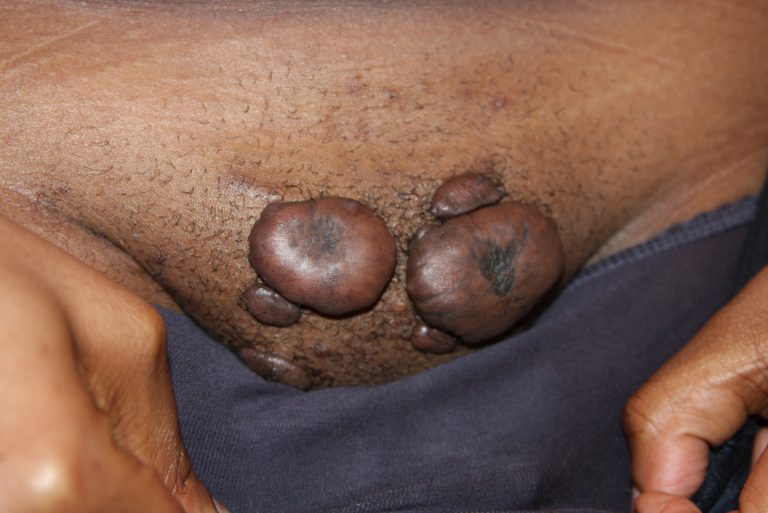 Treatment Strategy
Management of patients like this young woman is quite challenging, as they present with numerous large keloids.  Ideally, these patients should be treated with a systemic form of treatment, i.e. an oral or injectable drug that would suppress the keloid process everywhere.  However, as of 2020, we do not have such a drug available to us. Therefore, our treatments focus on treating each keloid lesion with non-surgical methods.
In cases like the one presented here, since we cannot treat all the keloids at once, the physician and the patient need to set priorities and choose which keloids to treat first. This is done together with the patient, taking into consideration location and symptoms that patient has; and the distance from treatment center.
Right Ear Keloid
In this case, the most visible keloid was the large keloid on her right ear.  This keloid was treated with cryotherapy.  Within a few months, we were able to significantly reduce the size of this keloid.  The treatment outcomes are much better when cryotherapy is used as the first line of treatment for all ear keloids, as opposed to using it after failure of several surgical attempts.
Large Ear Keloid Treated with Cryotherapy
Large Pubic Keloids
Next, we focused out attention to her large pubic keloids and were able to achieve significant tumor reduction with one course of cryotherapy.
Large Pubic Keloids Treated with Cryotherapy