Ear Helix Keloid
Ear is a common place for keloid formation, often subsequent to piecing. Most Ear Helix Keloid can easily be removed with Cryotherapy. Images below depict treatment results with only one course of cryotherapy. Most ear helix keloids require about three rounds of treatments.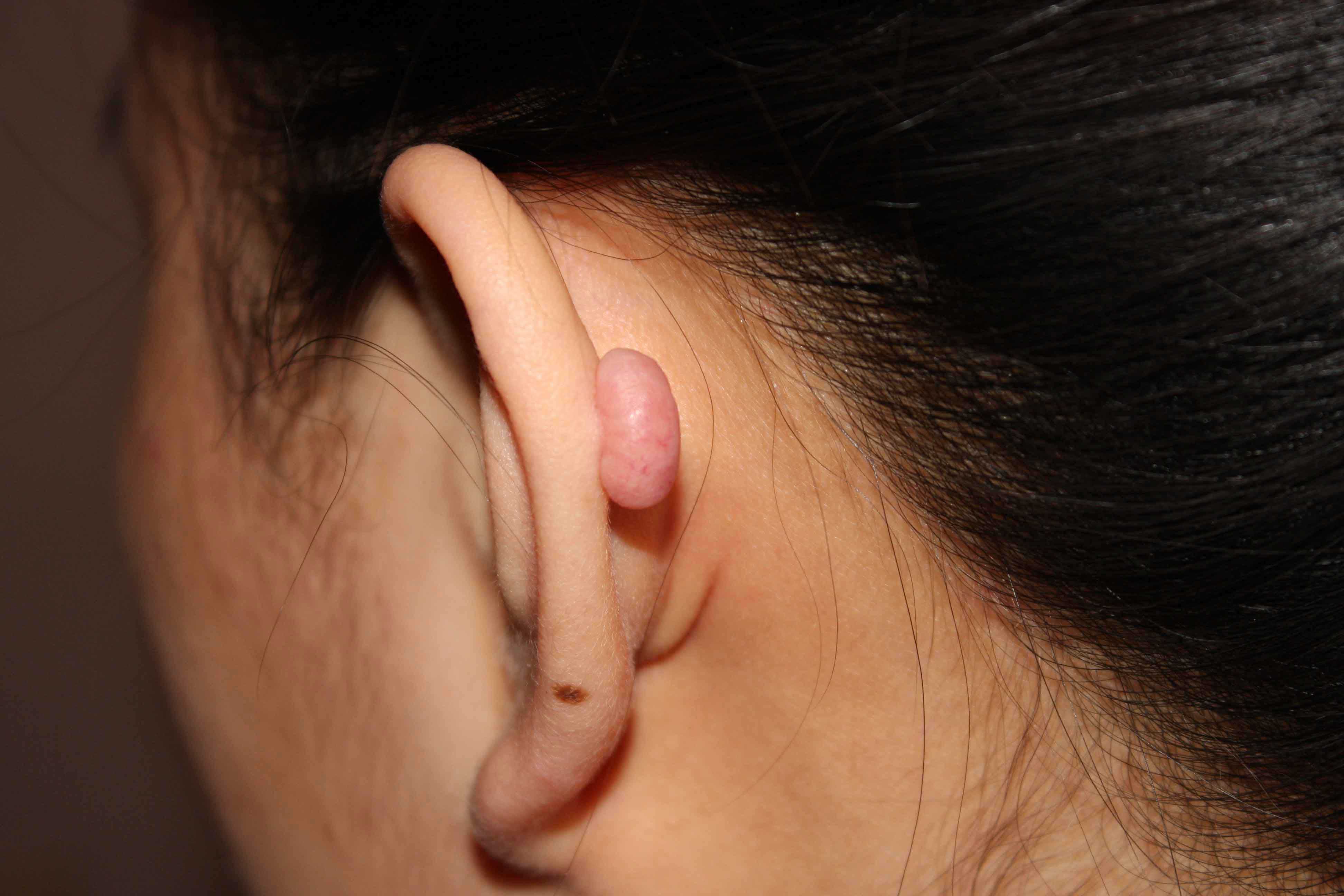 Image below depicts the keloid immediately after application of cryotherapy.


One month later, bulk of the keloid is removed.


Cryotherapy is repeated once every 6 – 8 weeks until all of the keloid tissue is removed. The remnant of this keloid was treated during this last visit. This patient did not report any recurrence after her last treatment and has not returned for follow up visit either.