Chest Keloids – Case Study 3 – Hyper-Inflammatory Chest Keloids:
This 35-year-old male presented to Dr. Tirgan in December 2013 with severely painful chest keloids that he has had for several years. His struggles with these keloids started when he was 20 years old when three small keloids appeared on his chest, one of which over time became painful.
At age of 24, he underwent his first surgery, and all three keloids were removed. Within a few months all three keloid regrew, and he underwent another surgery. Al three keloid grew back and became larger. He was thereafter treated with steroid injections that did not provide much help and the patient lived with very painful keloids for close to a decade until he came to see Dr. Tirgan in December 2013.
Hyper-inflammatory chest keloids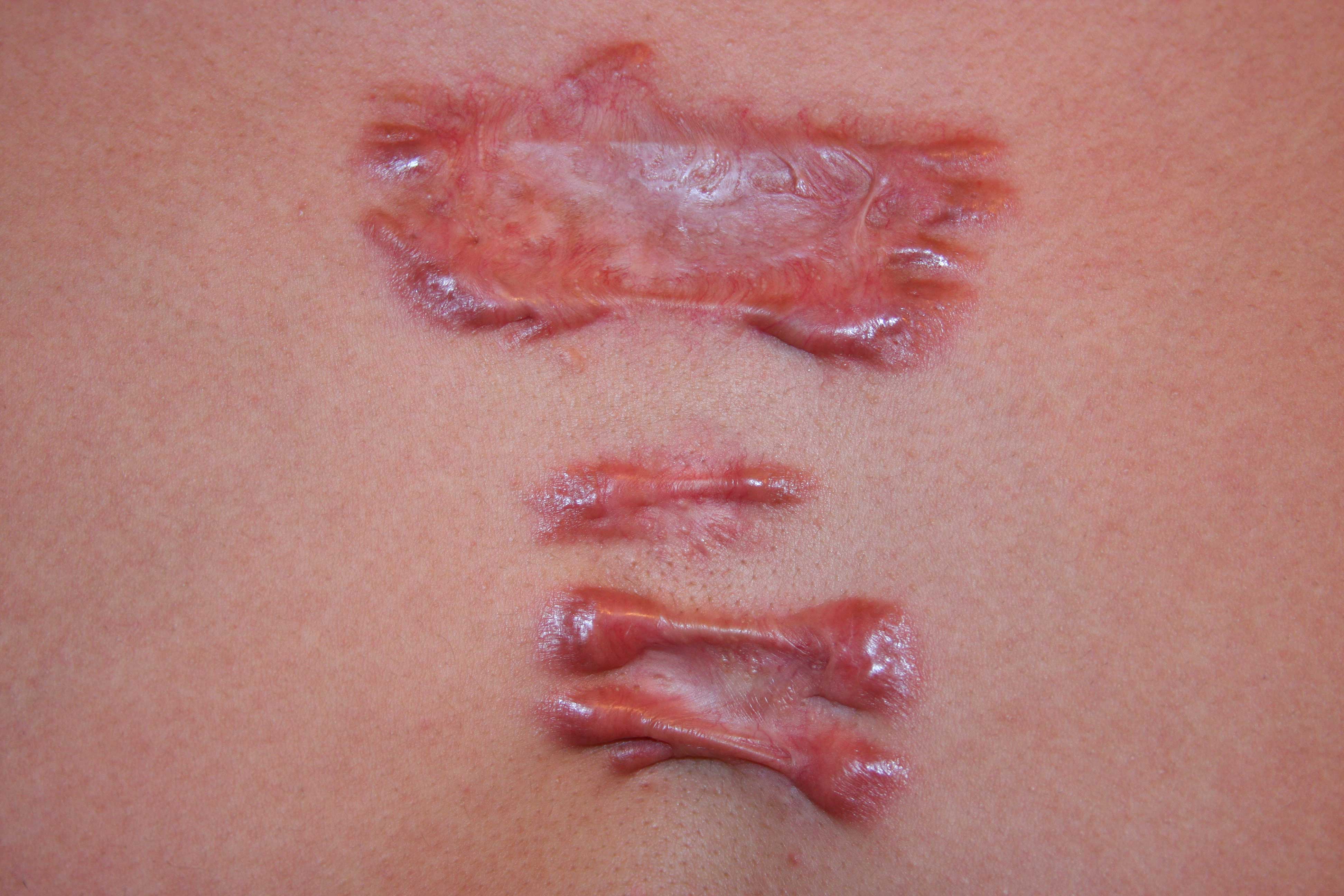 Treatment with intra-lesional chemotherapy was started and over the next several months, the pain gradually improved. A year later, his pain was 90% better and the keloids were less red and much less inflamed.
Hyper-inflammatory chest keloids - Treated with ILC
The video below is an interview with this patient. This young genteman story is quite educational. Please pay attention to the history of his struggles with chest keloid and his experience with pain.