Ear Keloids – Case Study 12 – Complex Ear Keloid:
This 16-year-old patient presented in July 2018 with a very large ear keloid involving both anterior and posterior aspects of his right ear. The anterior keloid mass had grown towards the ear canal and interfering with his ability to properly and accurately hear. The lesion had first appeared in 2014-2015. The patient and his parents had rejected the idea of surgery, of the fear of post-operative recurrence and worsening of this keloid as well as total loss of earlobe and disfigurement of his right ear. The image below depicts the size and location of this complex keloid at the time of presentation to Dr. Tirgan in July 2018
Large Complex Right Ear Keloid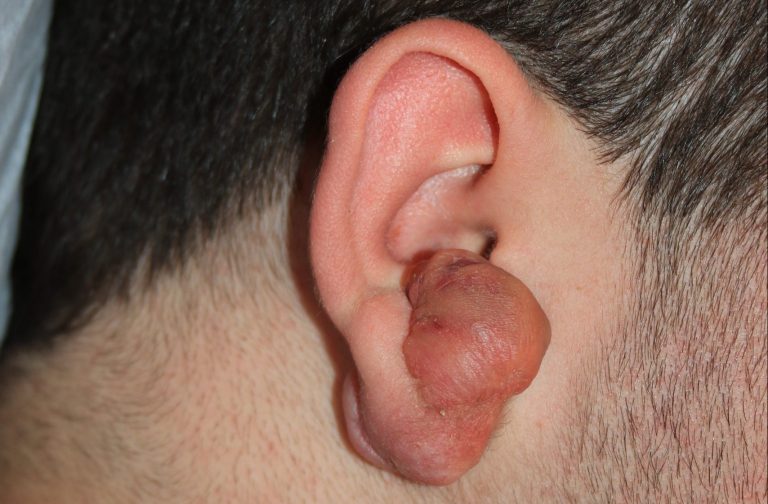 This keloid was treated with total of 5 cycles of cryotherapy, given once every two months.  The images below show the gradual progress and improvement of this keloid.
Two months later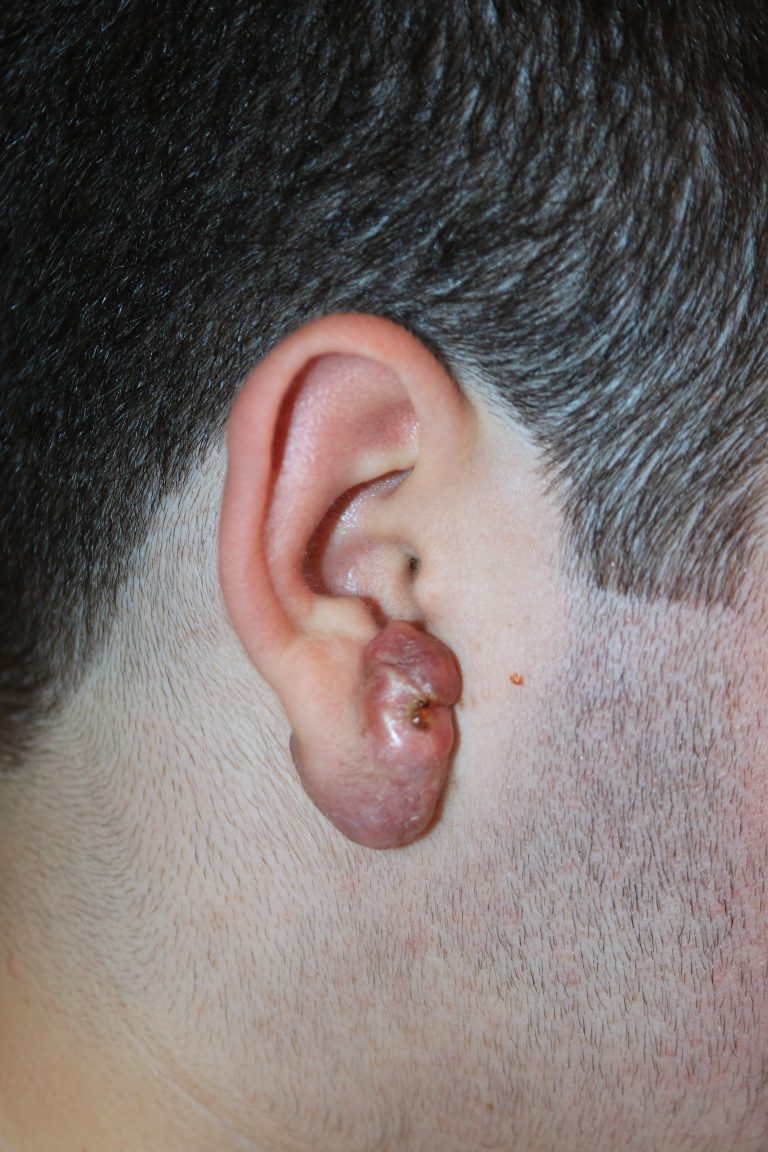 Four Months Later
Six Months Later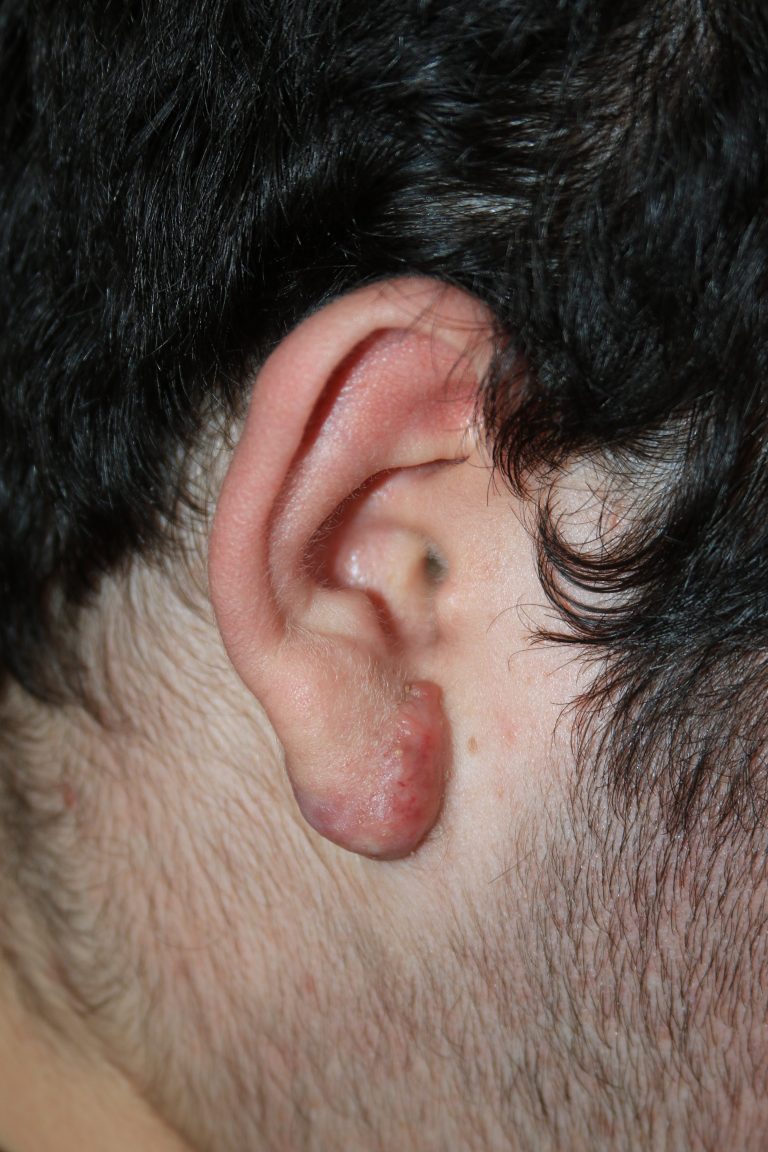 Eight Months Later
Once the mass of keloid was fuly removed, the base of keloid was injected a few times with steroids.  The image below shows the apearance of the ear as of January 2020.  From this point on, the patient will monitor his ear and will return to Dr. Tirgan only if there is any sign of recurrence.
Treatment outcome using cryotherapy