Abdominal Keloids – Case Study 2 – Circular Umbilical Keloid:
Umbilical keloids often develop after belly button piercing or following surgery. The case presented here is a young woman who had undergone surgery with an incision in her umbilical area which over time evolved into a circular keloid. Prior to her first visit with Dr. Tirgan, she had received multiple steroid injections into this keloid; however, the keloid proved to be resistant and did not respond to this treatment. The image depicted below shows the state of the keloid at presentation. As can be seen, the keloid process surrounds the belly button in a circular fashion.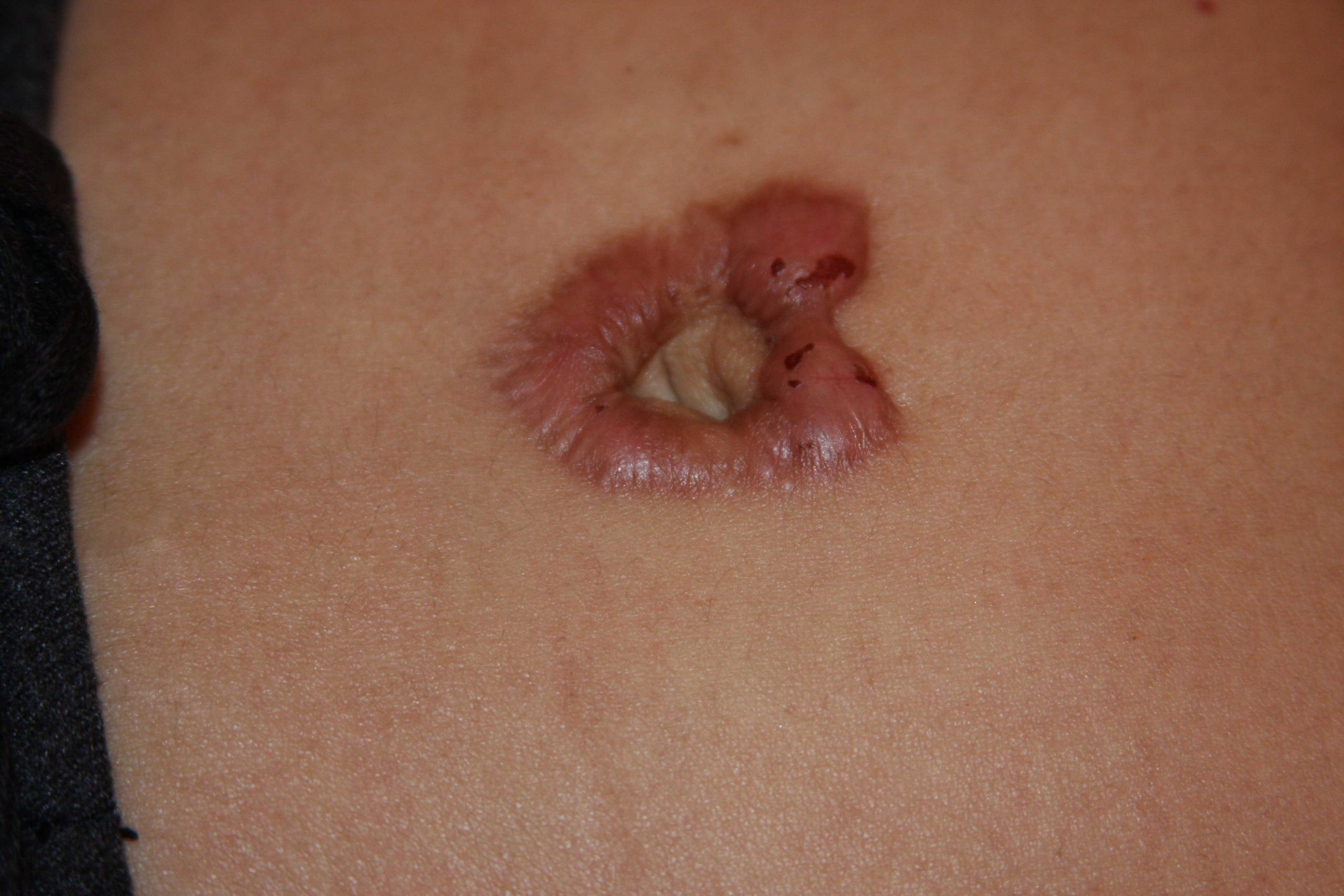 The keloid was first treated with few cycles of cryotherapy, however, despite an early response, the keloid started to grow centrally as shown in the image below.
At this point, we had to prevent the keloid to seal over the umbilicus and cover the whole area. She was treated with cryotherapy again and yet we decided to use a device to prevent the keloid to seal itself. At first, we used tip of a syringe, to insert inside the remaining hole of the keloid to prevent it from closing. With the creativity of the patient's husband who made multiple small size devices that would fit inside the hole and allow the tissue underneath to breathe, we were able to not only keep the hole open, but also to widen it. Images below show the progress made over time and two of the devices used to achieve this goal. Images below show this process.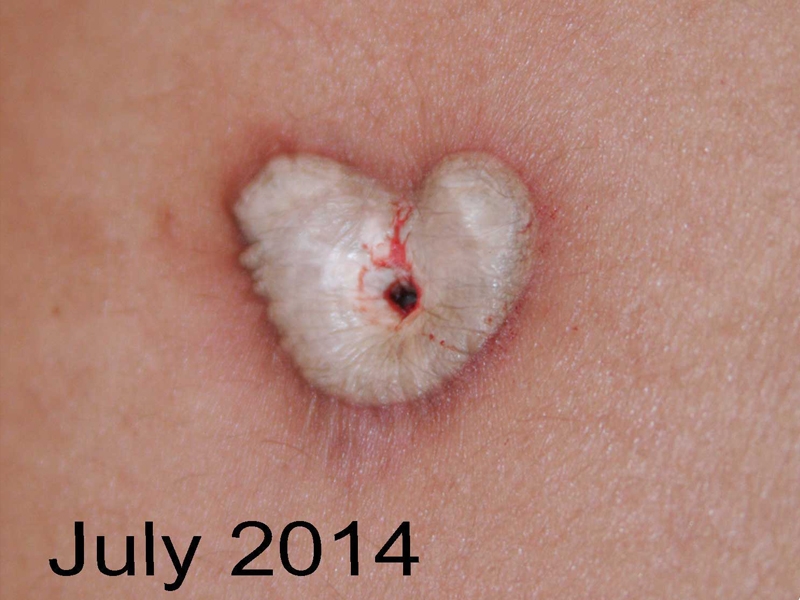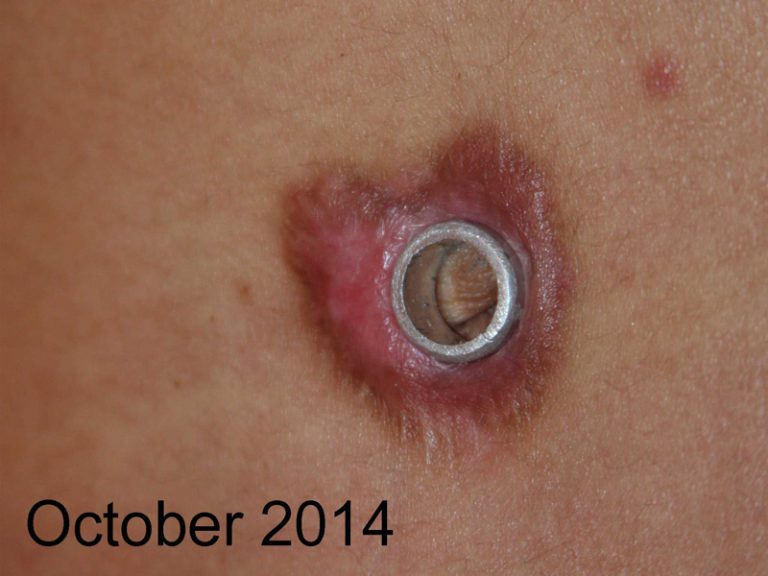 By January 2015, in less than one year, the keloid process has died off and the skin was nearly free of keloid. This illustrates significance of aggressive medical treatment as well as creativity, the combination of which resulted in significant improvement in the difficult case.