CHALLENGING CHEST WALL "Butterfly" KELOID
Chest Keloid
To learn more about chest keloid, please access Dr. Tirgan's publication and the treatment guidelines for this type of keloids.
This is a 35-year-old male with several chest wall keloids that started developing about 10 years earlier. He had received several steroid injections with minimal benefit. He first presented to us in October 2011 and we focused our attention on his central chest, butterfly appearing keloid.
Cryotherapy was used as the first line treatment which resulted in some reduction in the mass of this keloid.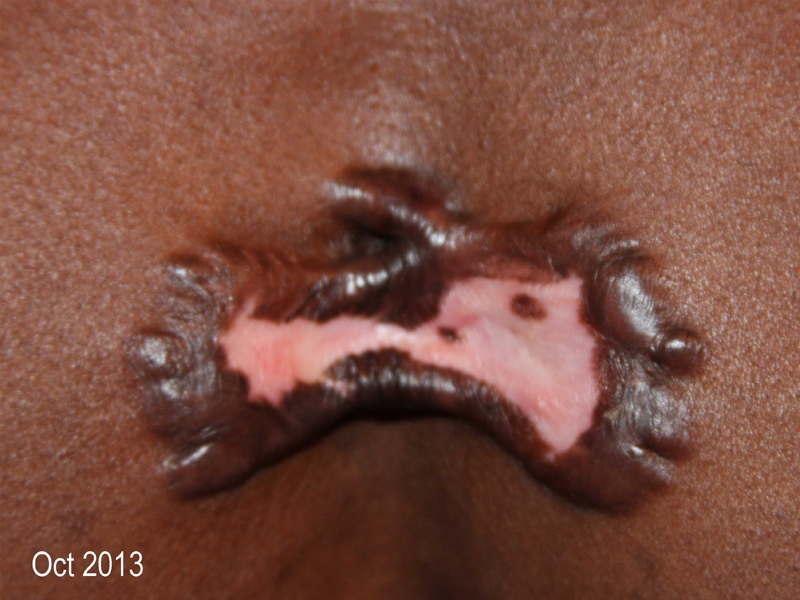 We then started treating the keloid with monthly intra-lesional chemotherapy and over next several months, there has been slow, yet ongoing improvement in the appearance and mass of this keloid.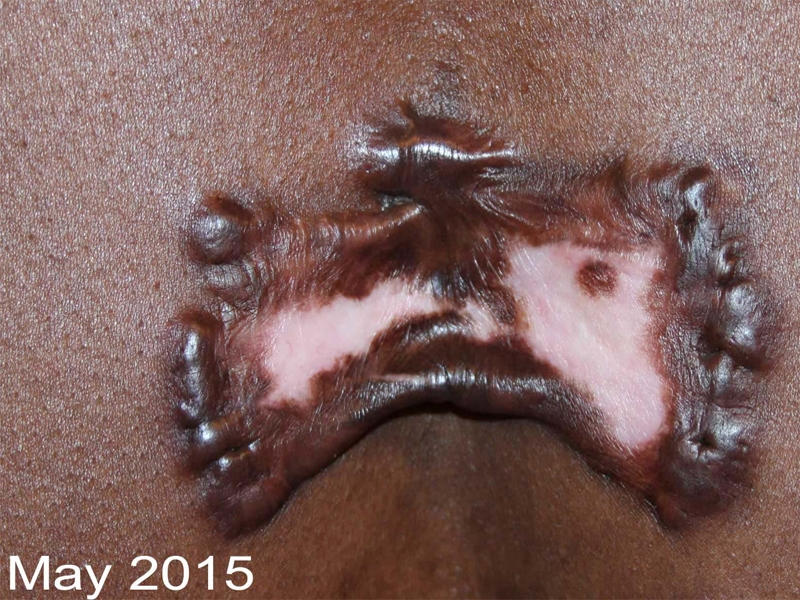 This case demonstrates difficulties in treating this type of keloid. Butterfly type central chest keloid are the most difficult types of keloids to treat. This case also demonstrates that with continuous treatment, once can achieve gradual improvement in overall appearance and thickness of this type of keloid.