Facial Keloids – Case Study 4 – Durable Treatment Results:
This 35-year-old gentleman first presented to Dr. Tirgan in February 2014 with several keloid lesions on both sides of his face. He had developed his facial keloids about 4 years earlier and since then had received several steroid injections and had undergone surgery twice, and with the last surgery he had also been treated with radiation therapy. The images shown below depict the extent of his facial keloids in February 2014.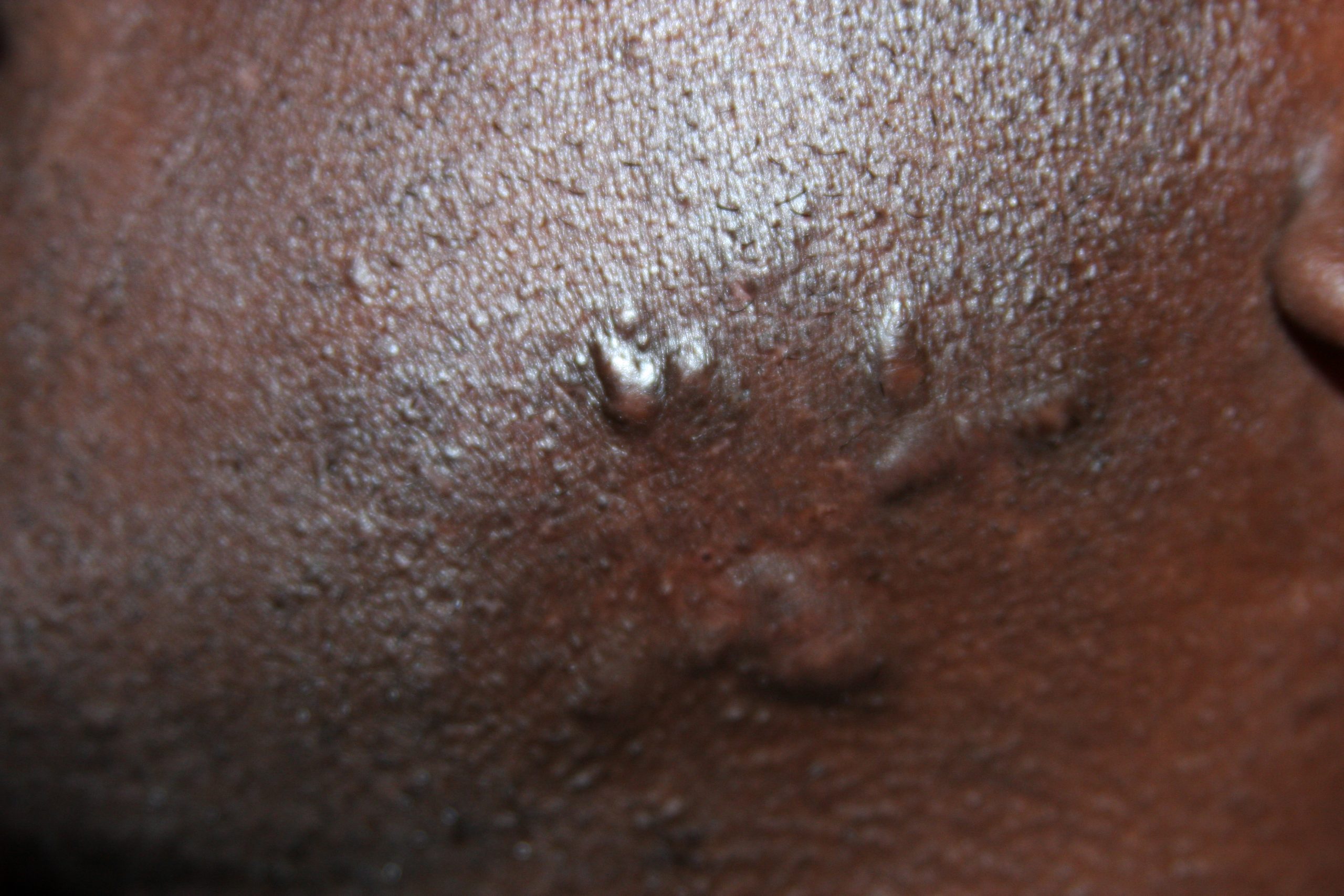 With proper medical treatment, using the combination of cryotherapy and intra-lesional steroid injections as well as intra-lesional chemotherapy injections, we were able to control his keloids within a year. Thereafter, he would return to our office for spot-treatments of new spots, or areas that would start growing. The images shown below were taken in March 2021. In the past few years, his facial keloids have remained under control and he has required minimal treatments for them.