Case Study # 5 - Treatment of Keloid in Pubic Area
Pubic Keloid Treatment
This patient presented at the end of January 2012 with a relatively large keloid in her pubic area. This keloid had relapsed after surgery and radiation therapy.
Surgery is an appealing keloid scar removal choice because it eliminates the unpleasant tissue swiftly. Sadly the nature of the scar could make this keloid removal alternative high risk. The chance of a recurrence of a completely brand-new keloid scar expanding over the inescapable surgical treatment injury is a massive half.
Pubic Keloid Removal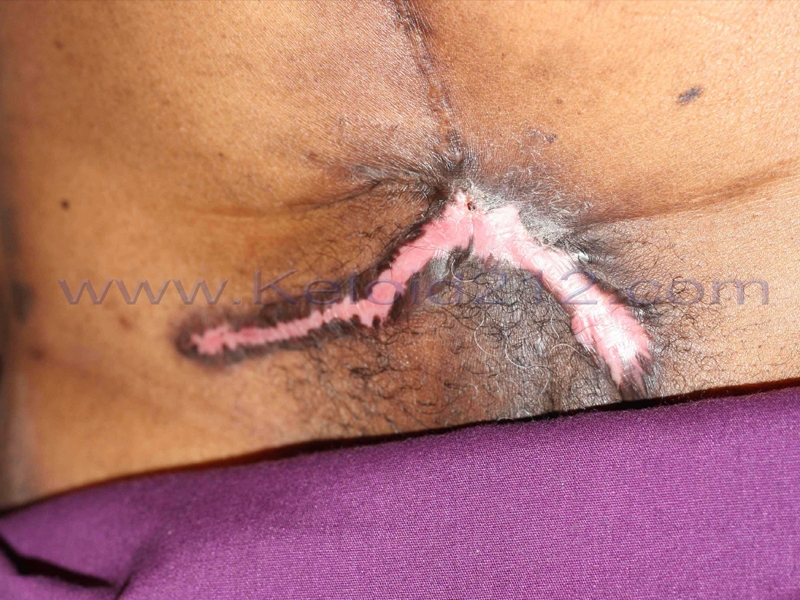 The keloid was treated with cryotherapy. The image below depicts the interim results of this keloid 4 months after initiation of cryotherapy. The whole keloid is significantly smaller. There still remain residual keloid line that will need to be treated.
Requiring anesthesia this keloid treatment requires shots of various corticosteroids such as triamcinolone actinide to downsize the mark's measurement. They ought to be used primarily as the mark starts to enlarge as the much more considerable and/or harder scars are harder to implement, will have to have anesthesia as well as will be able to expand to be uncomfortable when the anesthetic subsides.