Neck Keloid Durable Results

This patient presented at in May of 2011 with a relatively small size keloid in his lower neck.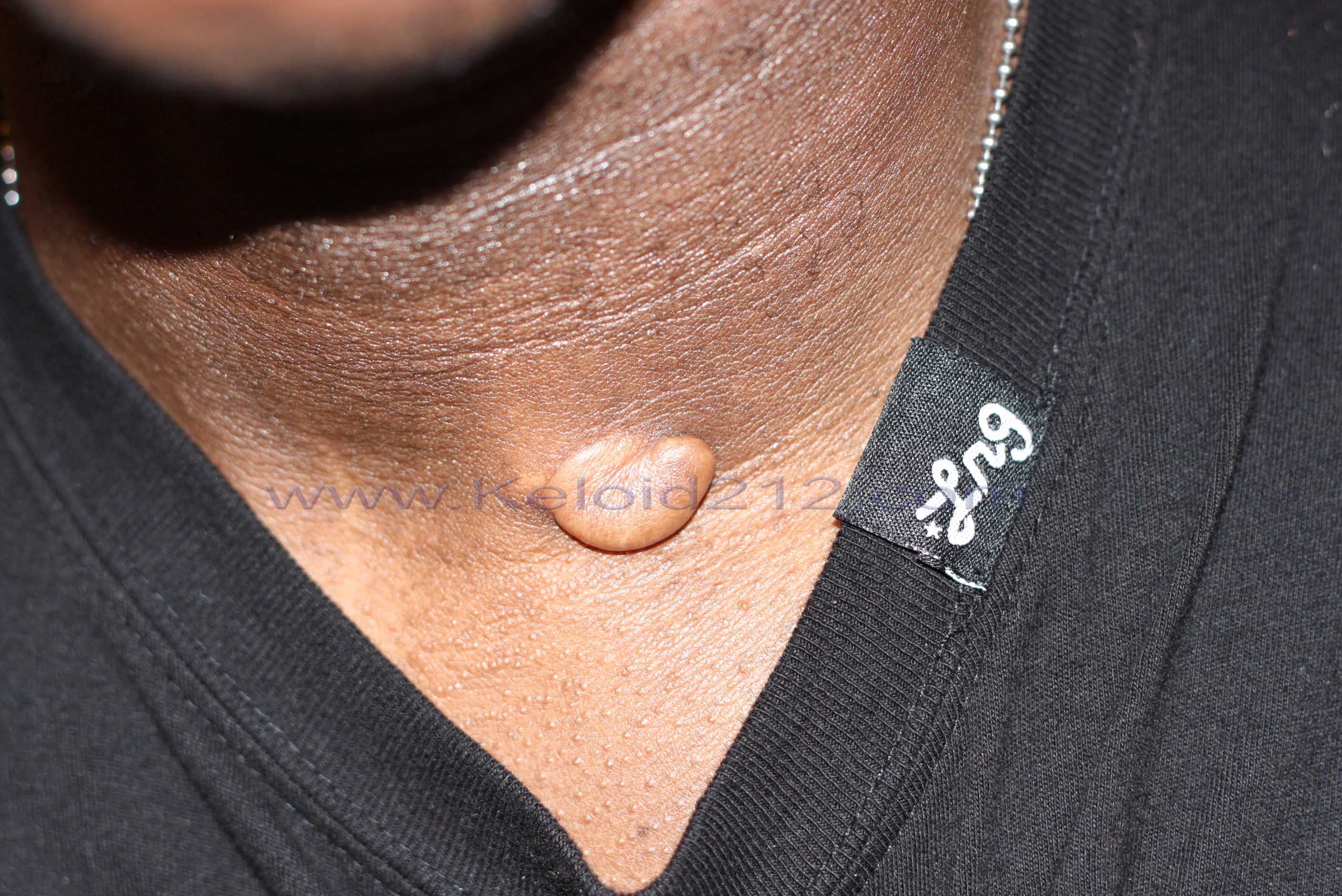 Neck Keloid Durable
The keloid was treated with cryotherapy on the same date. The image below depicts the keloid immediately after application of cryotherapy. The whole keloid is frozen.
Lower Neck Keloid
One week later, the keloid is totally dark and necrotic, indicating that the treatment was successful.
Lower Neck Keloid Removal
Over next few weeks, the necrotic keloid shrinks form a hard black scab. The scab falls off in about 6-8 weeks. The image below was taken in late August 2011, approximately three months after the treatment. The scab has fallen off and the mass of keloid is considerably smaller.
Lower Neck Keloid Cure
The remnant of this keloid was injected with steroids a few times. The site of keloid has gradually healed and the skin pigmentation has partially returned. As of March 2012, there has not been any evidence of recurrence of this keloid.
Lower Neck Keloid Removal Results
Follow up examination on June 24, 2014, over three years later confirms durability of the effect of cryotherapy and treatment plans for this case.

This case is an example of effectiveness and durability of treatment results achieved with cryotherapy in treating keloids. This keloid needed only one cryotherapy treatment and few steroid injections.