Treatment of Ear Keloid: Durable Results with Cryotherapy
This patient presented at in June 2013 for treatment of her ear keloid. Prior steroid injections were not effective.
We chose to use cryotherapy as the primary mode of treatment for this keloid.   The image below depicts the keloid immediately after application of cryotherapy.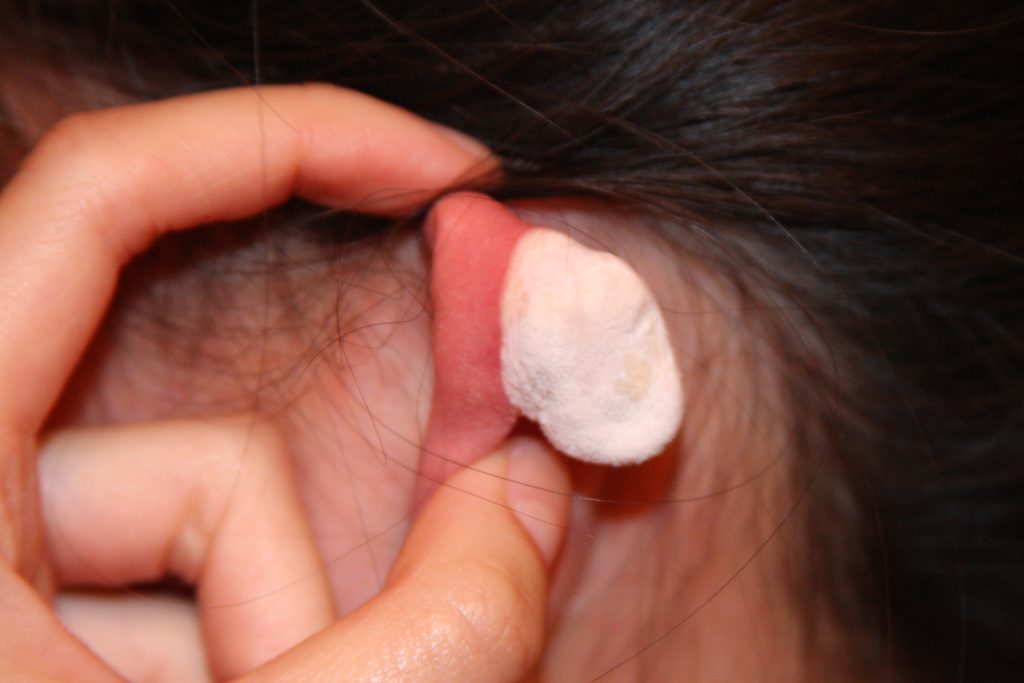 Video below depicts how cryotherapy was applied to this keloid.
The image below, a follow up image taken on in May of 2016, depicting the durability of result that was achieved with cryotherapy in treating this keloid.
This case represents the efficacy of cryotherapy in treating keloids as well as the durability of the results achieved with this method in treating ear keloids.