Belly Button Keloid
Case Study # 2 Removal of Umbilical Keloid with Cryotherapy
Belly Button keloid depicted here occurred after a smaller keloid was removed from the same site. This patient presented at the end of November 2010 and was treated with cryotherapy on the same date.

Below is the image of this keloid exactly one week later. The treatment was successful and the whole keloid appears dark and necrotic.


The whole mass of this keloid fell off five weeks after the treatment.


The site of keloid gradually healed over next few months.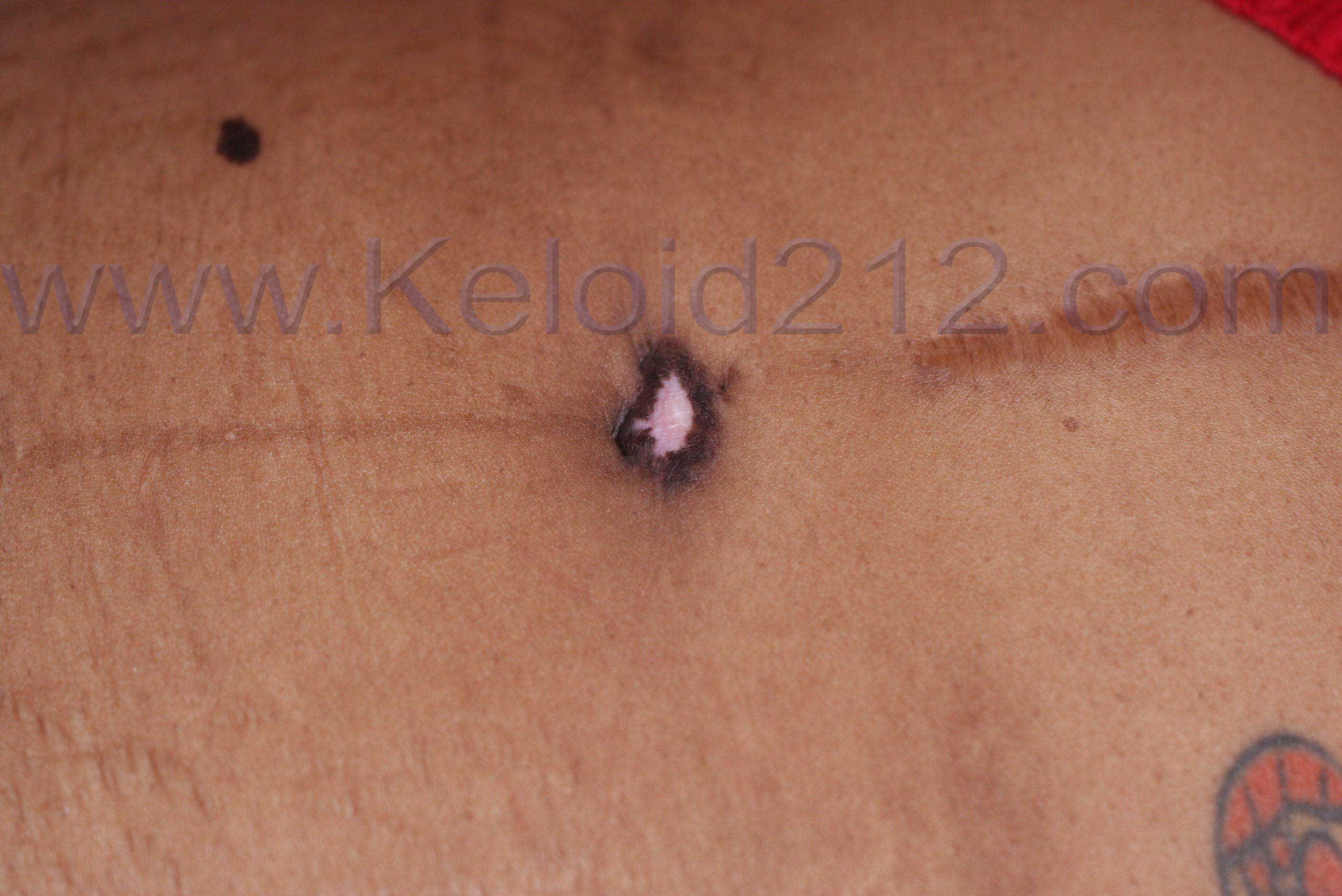 Several months later, there was a minor reoccurrence which was treated with intralesional steroid injections. Now, 22 months later, there is no evidence of recurrence of keloid and the skin is fully healed.

This case is a good representation of how effective cryotherapy treatment works. This keloid needed only one treatment. Cryotherapy can eliminate the keloid, yet it does not alter the person's genetic make. In this case, the keloid started re-growing and with several steroid injections, it regresses and 22 months later, there is no evidence of recurrence. There is always a risk for recurrence of keloid, but this risk is minimized by cryotherapy.
Read More: