The keloid depicted here was never treated before. This patient presented in December 2011.
Treatment was provided on the same date.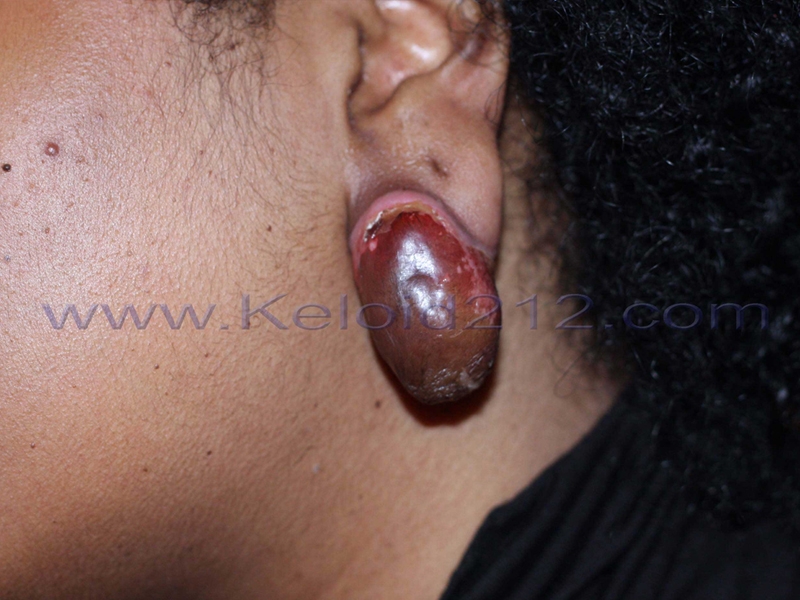 Within the first 24-48 hours, the treated keloid swells up and forms a large blister. Below is the image of this keloid two weeks later.
Over time, the swelling subsides and the tissue dries up and forms a very thick scab. Below is the image of this keloid one month later.
Patient returned five months later and was happy with the outcome and the results that were achieved after only on application of
cryotherapy
.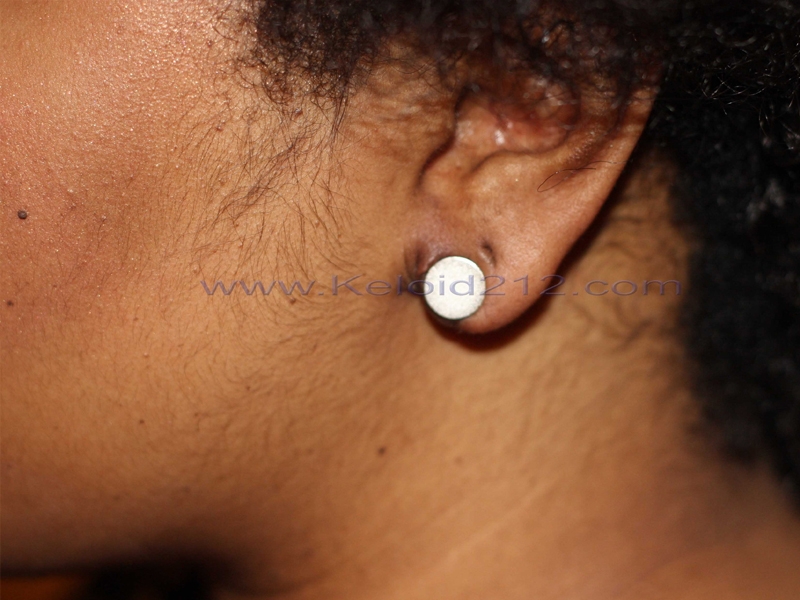 We choose to use magnets to treat the minimal residual keloid.
This case is a good representation of how cryotherapy works. Proper treatment of keloid requires patience, compliance with treatment, and time.